May 27, 2015
Part of the 5th grade curriculum, at least in California includes learning about our states and Presidents.
Her class has also been taught, this year, to use technology for their reports.
Abraham Lincoln came to life for her with a series of "slides" containing her facts and pictures.
She then presented her report to the class.
The same thing has been done for the first part of her New York state report.
The second portion consists of another sort of visual presentation to their class as well as other students...
I must say that I am pleased with it all.
Sharing things that are associated with her state from the state flower...to farming...to a photo of the ship on which her great, great grandparents arrived at Ellis Island on.
And we had everything in the box...including the box.
No glue, poster board or frazzled nerves this year
.
Learning to speak in front of people has always been my downfall and while SPF may not adore doing it, she does not break out in hives like her Mommy.
May 26, 2014
I was reminded recently that one of our local high school bands performs on
Memorial Day
at a cemetery in town.
Such a wonderful tribute to our soldiers and a great lesson to our young people.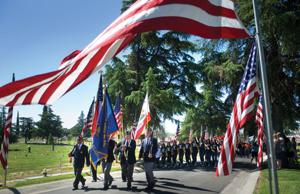 May 26, 2013
What a difference 3 years makes!
May 26, 2012
And what a difference 4 years makes!
They are BUSY!
Boys AND parents.
May 26, 2011
Love is truly in the
small things
.
I was blessed again this year.
May 26, 2010
I think I need to make
this
into a sign.
May 29, 2009
It also makes me nostalgic.
Happy Thursday!