I adore Thai food and am just beginning to cook it. When I found this recipe, it seemed to hit the mark on many levels...easy, creamy, different but not freakishly so and uses the crock pot.
It did not disappoint.
Mine did not look as creamy white as the photo, but the taste was superb. I must say that I have never used rice noodles before...is there a trick to breaking them into smaller pieces?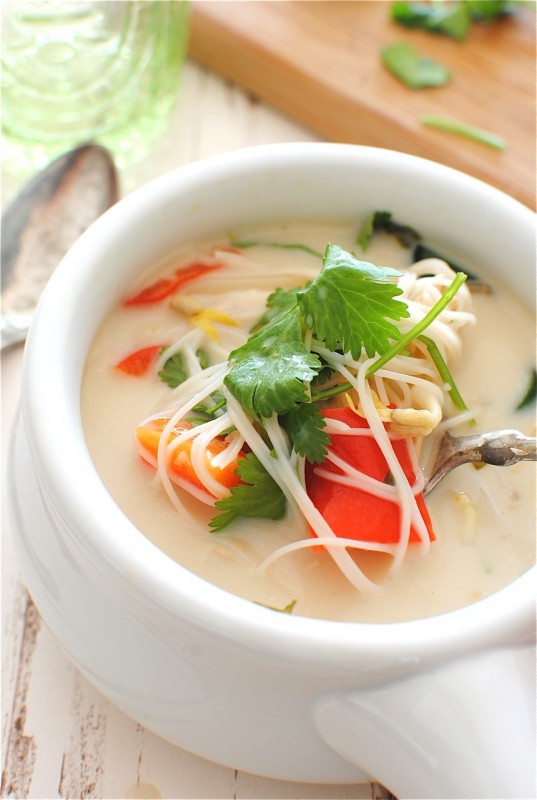 Thai Chicken Noodle Soup
...photo and recipe from BevCooks.

BevCooks has lots of great sounding recipes and her photos ar gorgeous! Recipes that are on my list to make soon are her Poppy Seed Chicken and this fantastic looking Chicken and Bean dish.


If you have a hankering for an easy soup, give this a go and let me know what you think.